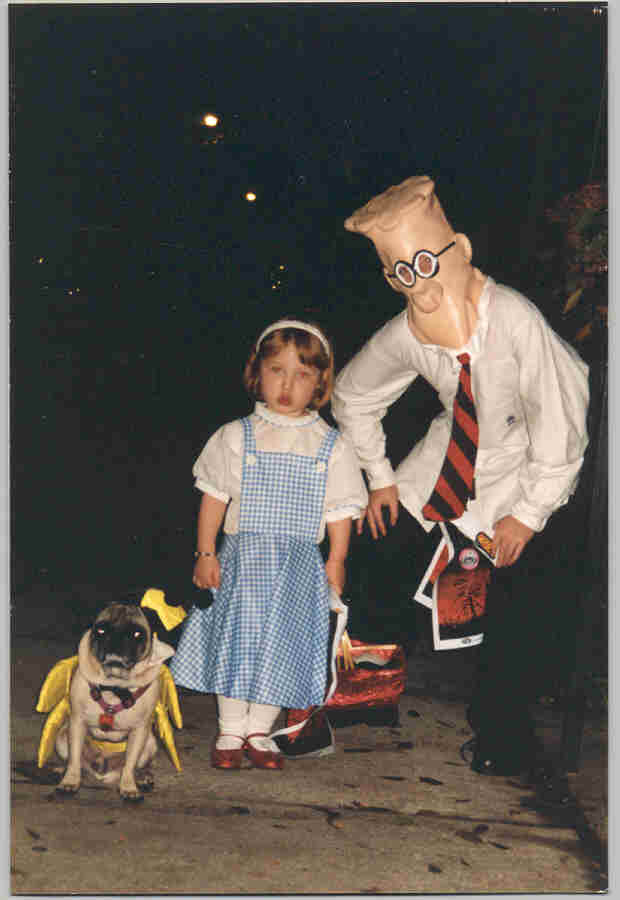 Divorce has an immediate impact on family and friends beyond the couple and their children. Marcia Sheinberg of the Ackerman Institute for Family Therapy in NY says that the crisis that a divorce creates in the wider network of relationships has been underexplored. It underscores the fact that divorce is more traumatic than we as a society acknowledge. It is not the quick paper solution of a society which discards and moves on all to easily.
The program explores the ripple effects of divorce – how divorce has an impact far beyond the immediate family. In part, this is personal reflection from the producer's own divorce -- Kampfner discovered that there were people who were shocked, in pain and grieving about her family break up and that she felt obligated to console and reassure them. It both made her feel guilty and blessed to know that we are more closely bound to a wide orbit of friends and relatives than we realize. Who's Got the Dog? will look at how we think we live only in nuclear families, but are actually tied to a community and it often takes a crisis to realize this.

Picture from a late-1990's Halloween in Chicago of Milo the Bee, with Alex as Toto's human and Max as Dogbert's human.
Who's Got the Dog was produced by Judith Kampfner. The program was mixed by Jared Weissbrot.


Links:
Ackerman Institute for the Family


The Ackerman Institute helps families in trouble by creating models for family therapy as well as community programs.

Terry Real
Terry Real, starter of the Relational Recovery Institute, helps people who have relationship trouble.

Divorce Mediators
Find a psychologist to help you with your divorce and learn how you can protect your children in the process.

3-year custody battle over pet pug ends in custody-sharing agreement
When Human relationships fade, custody of loved ones-in this case a pet-can really get ugly.

Books:

Spiritual Divorce: Divorce As a Catalyst for an Extraordinary Life
by: Debbie Ford 2002
Survival after a divorce.
The Divorce Remedy: The Proven 7-Step Program for Saving Your Marriage
by: Michele Weiner-Davis 2002
Learn how to keep your marriage alive and how to cope with various problems in marriage.
Between Two Worlds: The Inner Lives of Children of Divorce
by: Elizabeth Marquardt 2005
How divorce affects your children.
Your Divorce Advisor: A Lawyer and a Psychologist Guide You through the Legal and Emotional Landscape of Divorce
by: Diana Mercer, Marsha Kline Pruett 2001
Learn to protect your family and your money in a divorce.