The Public Green and the Poor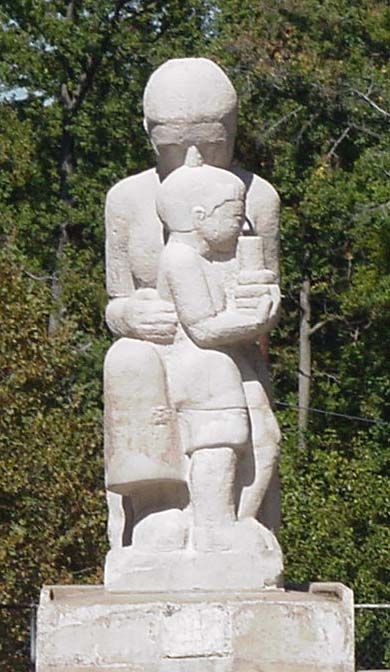 Numerous times in American history, reformers have sought to help the poor by putting them amidst nature -- the belief being that physical beauty can make beautiful people. It seems like an odd idea. But Thomas Jefferson believed it fervently. And it's also the reason Central Park exists in New York and the town of Greenbelt exists in Maryland. This program, from Producer Richard Paul, looks at a time in our past when nature was used to uplift the poor. It airs as part of our ongoing series, Tales from Urban Forests.
The Public Green and the Poor was recorded and produced by Richard Paul, with additional recordings by Annie Wu. The actors were Morgan Duncan, Michael Forrest and Renee Calarco, with special thanks to Mary Marshal Clark of Columbia University. This program is produced for the collaboration "Our Backyard Forests", with support from the US Forest Service; it airs as part of our series "Tales from Urban Forests".


Links:
Tales from Urban Forests


Listen to more of this special radio series to learn about how trees are impacting a city near you.

Richard Ely Article on Pullman, Illinois in 1885
A detailed account of the social experimentation that took place in Pullman, Illinois.

Greenbelt, Maryland
Explore this planned community, which was considered a social experiment in the early 1900s.

The City Beautiful Movement
Background on the roots of this urban movement, and the impact it had on cities across the U.S.

Interactive Guide to the World's Columbian Exposition
Information on the Columbian Exposition in Chicago during 1893, which led to the City Beautiful Movement.

Books:

Lewis Mumford and American Modernism: Eutopian Theories for Architecture and Urban Planning
by: Robert Wojtowicz May 1998
This work examines Lewis Mumford, who focused on the roles that architecture, technology, and urbanism play in modern civilization.
Greenbelt, Maryland: A Living Legacy of the New Deal
by: Cathy D. Knepper March 2001
This book describes the origins of Greenbelt, the ideology of its founders, and their struggle to create a cooperative planned community in the capitalist United States.