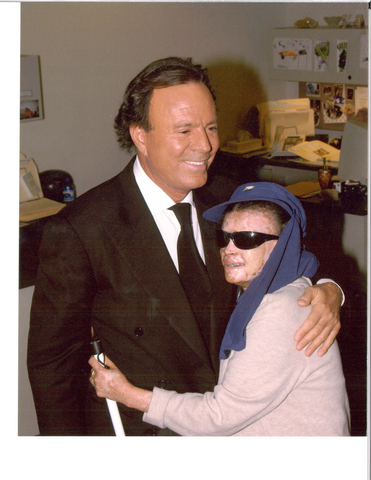 Xeroderma Pigmentosum is a genetic mutation with a number of implications. It can be life threatening. It diminishes the body's resistance to UV waves. People with XP can't tolerate sunlight. The older they get, the worse the problem becomes. People with XP have to be completely covered up before they go out, and even inside they live with curtains drawn. The disorder also creates a bubble around the person with XP, their family and friends. Often isolated, even in school, their connection to the world is tenuous. Today, that isolation is breaking down. Producer Marti Covington reports on how schools, families and technology are helping people with this rare disorder (only 125 people in the United States have it) connect with the world. This program is part of our ongoing series on education and technology and is funded in part by the United States Department of Education.
Sunshine and Darkness was produced by Marti Covington. The editor was Sora Newman. The show was mixed by Jared Weissbrot with production assistance by Brian Henley and Charles Covington. This show airs as part of our ongoing series on technology in education and in funded in part by the U.S. Department of Education. Special thanks to the Xeroderma Pigmentosum Society, the Howard Hughes Medical Institute and Emory University in Atlanta.


Links:
GeneReviews


This website provides a more extensive look at XP.

What is xeroderma pigmentosum?
Read more on the causes, symptoms and treatments for those with xeroderma pigmentosum...

Xeroderma Pigmentosum Society, Inc.
Learn more about the rare genetic disease and the XP Society...

Patient Information Publications/National Institutes of Health
Better understand the symptoms and problems associated with XP.